Kettlebell Sandbag for Fitness - 30 LBS - Black
Product Price
$24.99
Product Review Score
4.66 out of 5 stars
84 reviews
When you order through these links, we may earn a commission at no additional cost to you.
Additional Product Details
Sand not included and must be purchased separately.
AVAILABLE IN 2 SIZES | KETTLEBELL SANDBAG FOR WORKOUT. Polyfit's Kettlebell Sandbag is the easier alternative to buying a full set of plates and weights. With 2 sizes to choose from: 30lbs max capacity and 45lbs max capacity, you get all of the benefits of kettlebell training equipment without the hefty price tag. Just add sand for a sandbag workout that will help you develop functional strength.
CHALLENGING WORKOUT | VERSATILE. For all its convenience, you're still guaranteed to get a challenging workout with it. The moving sand means you target more muscles to combat the shifting center of gravity, helping you build endurance and develop functional strength.
SAFE TO USE INDOORS | COMPACT & PORTABLE. Our kettlebell sandbag is a great addition to your home gym. The 1050D Nylon Cordura fabric is safe on common indoor floorings like wood, tile, and linoleum. Its compact design saves space and allows you to workout in the safety and comfort of your own home. No need to line up for a gym or shell out for a gym membership. Anywhere can be your gym! You can go to the beach or go hiking, and you'd still be able to do a challenging workout.
GUARANTEED LEAK-PROOF & DURABLE | NON-SLIP HANDLE. The Polyfit Kettlebell Sandbag is secured with enforced stitching on both the velcro and the zipper, so you can do your strength training and conditioning exercises with confidence. The handle is designed with a comfortable grip, which allows for better execution.
COMES WITH A FREE WORKOUT GUIDE | BEGINNER-FRIENDLY. If you've been looking for a more portable fitness equipment to try out your throws and lunges, we have the answer right here! It comes with a free laminated workout guide, illustrated with newbie-friendly exercises to get you started. Click "Add to Cart" now!
Our Policies
Secure Checkout

Guaranteed safe & secure

Easy Returns

Fast & easy product returns
More options on eBay...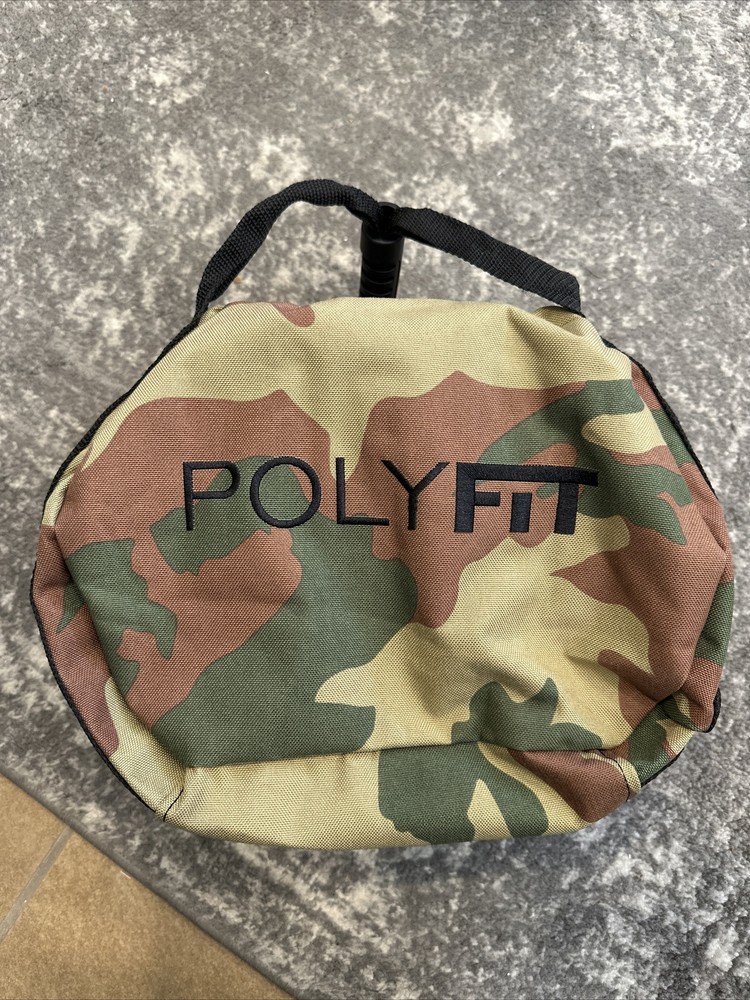 Adjustable Kettlebell Sandbag for Workout Fitness, 2 Sizes (30 LB & 45 LB)
When you order through these links, we may earn a commission at no additional cost to you.